This upcoming Poultry World webinar will take place at 16.00 CET on 8 March.
Poultry World cordially invites you to our webinar "GuanAMINO®: The energy booster for profitable and sustainable broiler production," sponsored by Evonik. Learn from real-life experiences of customers worldwide how GuanAMINO®, the brand name for GAA, helps broiler producers enhance their sustainability efforts and improve overall profitability and health. Sign up now to save your spot.
Speakers
Lukas Bauer
Manager Technical Consultancy at Evonik
The metabolic background of GAA supplementation in broiler diets
Topics:
The creatine metabolism and the connection to GAA
Improved energy efficiency with improved creatine supply
An overview about the benefits of GAA supplementation in broilers
Lukas Bauer received his bachelor's degree and master's degree in agricultural sciences, focusing on animal nutrition and feed production, from the Technical University of Munich, Germany. He started his professional career in January 2017 as a technical support manager at Evonik's Animal Nutrition business line in Hanau, Germany. In 2020, Lukas took over the position of global technical consultant for GuanAMINO®. His main task is to translate results from scientific trials of GuanAMINO® into practical customer solutions to improve the profitability and sustainability of animal production.
Peter Chrystal
Nutritionist at Complete Feed Solutions, Australia/New Zealand
The benefits of GAA on the three pillars of sustainability
Topics:
Environment: N excretion and litter volume reduction due to Arg-sparing capability of GAA and improved N-retention
Animal Welfare & Health: GAA as a tool against heat stress and foot pad dermatitis
Economics: On top supplementation for improved FCR and BW gain, Feed cost reduction due to energy-sparing of GAA
Peter has presented at a number of conferences around the globe and been both author andco-author of several peer reviewed publications. Current challenges in Australia include nutritional strategies for growing broilers in a reduced antibiotic environment and deciding on what alternatives (if any) should be used. In addition, his interest in reducing crude protein in commercial broiler diets, without sacrificing broiler performance, to reduce reliance on imported soyabean meal, achieve a reduction of litter moisture (and nitrogen excretion) and ultimately improve bird welfare outcomes is receiving a great deal of attention.
Henco Leicester
Technical Manager at Telwiedre Voere
Practical implementation of Guanidinoacetic acid in broiler diets
Topics:
Why use Guanidinoacetic acid?
Utilizing GAA on-top of a broiler ration.
Using GAA matrix in formulations.
Using the Arg- specification
In 2012 Henco completed his BSc (Agric) Animal Science degree at the University of Pretoria. After which, he was offered a full scholarship to further his studies in the United States of America (California), at UC Davis University in conjunction with the University of Pretoria. Henco completed his MSc Agri Animal Nutrition degree in 2015. Henco returned to South Africa and joined Feedmaster Swaziland as Multi species Nutritionist where his main focus was Broiler and Layer nutrition. In 2017, he assumed the Technical Manager position at Telwiedre Voere and still holds this position, where he supervises and facilitates two junior nutritionists within the company. Henco confidently strives to constantly improve on-farm performance and profitability with superior nutritional solutions.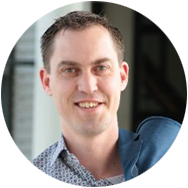 host and editor Poultry World
Exclusive partner