<
Interested in more webinars hosted by Poultry World?
About this webinar:
Poultry World will host a high level webinar on Coccidiosis, the mitigation and prevention thereof on the 22nd of April. The disease, which is bugging the poultry industry since it was discovered in the late 1920's, has a major economic impact on the poultry industry. Total estimated loss is massive, calculated at a gross €10 billion on an annual basis. This makes Coccidiosis probably the most important disease in poultry. Very important is the finding that almost 70% of this estimated cost is due to subclinical coccidiosis, by impact on weight gain and feed conversion rate. One of the reasons for these remarkable findings is probably the difficult diagnosis of subclinical coccidiosis. Progress has been made in combating the disease, but it is still a threat. Our 3 high level speakers will delve into the disease from their point of view and share the best strategies to tackle it.
Ellen Paepe
Product Development Manager at Herbavita
"Protect broilers against a coccidiosis challenge with the phytogenic product AviForm Cox."
Dr Thomas K. Jeffers, PhD
Pioneer of Coccidiosis Research at Elanco
"50-years in review: 1971 a pivotal year for the broiler industry"
This webinar will look at the discovery on the anticoccidial monensin and its introduction to the broiler industry. The success of monensin led to the discovery of additional ionophore anticoccidials. Dr. Thomas Jeffers led a team of scientists in the development of narasin. Dr. Jeffers will share his experience and learnings from these developments.
Maarten de Gussem
DVM, Global poultry consultant at VetWorks
"Getting ahead of coccidiosis"
Coccidiosis is one of the most important intestinal diseases in poultry. The intensity of production and the high stocking density in poultry makes coccidiosis a very relevant problem. Coccidia are present in every poultry house in the world, spread rapidly, and are difficult to destroy. In subclinical cases, coccidiosis is often not diagnosed but has nevertheless important consequences for poultry health and performance.
In this webinar, we will further discuss the impact and solutions that can be used to prevent and suppress coccidiosis in poultry flocks.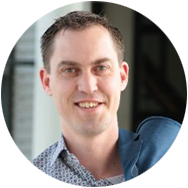 host and editor Poultry World
Partners