Don't miss out on Poultry World's latest webinar on Nutrition and Health, aired live on Wednesday 22nd of September, 11.00 hours CET. You can register for free! In this webinar on Nutrition and Health, 3 experts will focus on general health and nutrition and on the Asian perspective on this so important topic. Central theme will be how to achieve healthier poultry through a balanced gut health and supplying the bird with all the necessary nutrients it requires. Learn from our experts how to cope with, or even anticipate on health challenges, how to choose the right ingredients and additives and last but not least how to get the best performing flock with the least of worries.
Surendra Bade
Marketing Director, Animal Nutrition ASPAC
""Countering the effects of heat stress"
Why is intestinal health important for poultry?
Understand how heat stress impacts a bird's behaviour, physiology and diet
Learn more about environmental and feeding strategies as well as mode of actions to respond to heat stress
Know about the potential feed solutions or combinations to assist the animals for recovery
Jean-Christophe Bodin, Msc, Agr.
Senior Product Manager, Poultry
""Why a good microbiome robustness is key to prevent pathogenic outbreaks in poultry production?"
How intestinal pathogens are detrimental to microbiome robustness?
How Bacillus based probiotics can prevent pathogenic challenges?
What are the birds telling us?
How can we measure microbiome robustness in commercial conditions? And what are the potential applications for integrators?
Yuwares Ruangpanit, Ph.D. Nutrition
Department of Animal Science, Faculty of Agriculture at Kamphaeng Saen, Kasetsart University
"Practical approaches to minimize feed cost and maintain efficiency gain"
Challenges of poultry feed industry
Strategy to minimize feed cost and maintain efficiency gain
Maintain good quality of major feed ingredients
Open for alternative and tailor made feed ingredients
Precision and economic feed formulation
Feed additive for cost saving and performance efficiency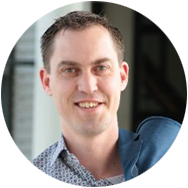 host and editor Poultry World
Partners